Hi Annie,  My question is how long is too long in a baby swing?  We have a 3.5 month old baby girl who is content in a baby swing while we eat or make supper. She is also in the swing on occasion during the day while my wife makes lunch, etc.However, my wife said that today our little girl slept for more than 2 hours in the swing with the swing in motion. Isn't that a long time for a baby to be constantly in motion?  Thanks Sandy
Hi Sandy,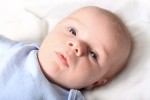 Thanks for writing in to me. I'm always amazed at the diversity of the questions I get. It's amazing how many seemingly simple questions that really aren't simple pop up during the course of being a parent. My feelings on this matter are that baby swings are certainly very helpful for those times when you want to make dinner or sit and eat a hot meal for a change, etc. In terms of a time limit, I'm not aware of any limit on the motion end of things, but then, small babies are not my specialty, so I would urge you to contact your health care provider for that information.
How long is too long in a baby swing? There is too much of a good thing.
However, from a future behaviour standpoint, my advice would be not to let her get too used to it. Like anything, you can always have too much of a good thing, and if it's used for naps or getting her to sleep, its use could have unintended consequences.
Motion could become so important to her sleep routine that she'll have difficulty nodding off without it. That could set you up for nights of driving around the block once she's the size at which the swing is no longer viable. Not my idea of a great night's sleep!
How long is too long in a baby swing?  Use it for short periods.
I should add that The American Academy of Pediatrics recommends that infants be placed on their backs to sleep, on a flat, firm surface free of any soft objects or loose bedding and there is always a small risk of SIDS if the swing is used as a permanent sleeping place. Perhaps the best thing to do would be to try and limit the amount of time she spends in the swing to no more than an hour at a time. You should also make sure your daughter is not left alone during her swing time.
All things are great in moderation, and there's no doubt at this time of her life that the swing is a useful resource. I would just make sure its use is balanced by allowing her to go to bed awake and fall asleep on her own. For more help with your parenting, please visit my parenting services page.
I hope this helps. All the best,
Annie
Do you have siblings that fight?  Here's Annie the Nanny's advice on what to do when one sibling hits another.
Do you have a child that's defiant?  Here's Annie the Nanny's advice on handling defiance.
Are you a parent that revolves your life around that of your kids.  Find out why making kids your whole world may not be the best idea.
Are you having a hard time with your toddler.  Tune in to this clip of Annie the Nanny talking about toddlers on CTV Vancouver.