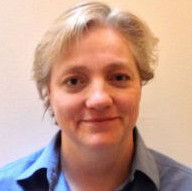 Annie the Nanny is a professional parenting educator. She writes a weekly advice column for parents who need help with their children's behaviour. Her advice has also been featured on CTV, CBC and in all kinds of print media. For more information about Annie, please go to her 'about' page.
Hi Annie.  My toddler won't sleep alone.  I have a twenty month old son and a six month old daughter and we've just moved house and given our son his own room for the first time, but the trouble is he hates it.  He used to have his bed in our room and I've done everything possible to make his new room a cosy place. I've completely redecorated it and put in a new bed, decorations etc. even at the expense of the rest of the house, but he hates being left there. He doesn't come out, but It really upsets me to put him to bed in a place he doesn't like. Can you help at all?  Heather
Hi Heather,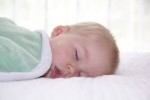 It sounds to me as though there have been a lot of changes in your family recently. You've added a new member of the family as well as moved house. Additionally, you've also changed your son's sleeping arrangement, moving him from your room to his own. None of these are overwhelming changes on their own but in combination, they could cause undue stress triggering his reaction.  You haven't told me about his daytime behaviour, but it seems to me that being in a new room in addition to all the other changes happening at the moment, are making him feel unsettled.  Don't worry it happens a lot and it's easily fixable.
My toddler won't sleep alone:  Changes in routine will upset him.
Firstly, I don't know if you're able to devote a special time to him each day with all the organizing of a new home and general parenting you do but if you can, you may find that helps to alleviate things at night. The fuss about the room may just be your son's way of telling you that he's feeling worried and unsettled and a new room, no matter how nice, isn't nearly as important as having your attention. You probably feel pulled in every direction by all the people that need you and the house that needs your attention, but try to resist the call of the house and focus on both him and your daughter. Once he is settled, then you can try and get some other things done. You haven't told me how long he cries for at night or if that's become a real issue, but now that you've given him his new room I wouldn't change it again. Focus on a calming bedtime routine with lots of positive reinforcement and I'm sure he'll settle down.  "My toddler won't sleep alone," doesn't have to be a long-term complain.  For more help with your parenting, please visit my parenting services page.
Best of luck,
Annie
Do you have a picky eater?
Would you like help from Nanny 911?
Is happiness all there is in life?  Should your child's happiness be your overall focus?
Need help with your toddler.  Here's a clip of Annie the Nanny talking about toddler issues on CTV Vancouver.