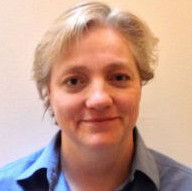 Annie the Nanny is a professional parenting educator. She writes a weekly advice column for parents who need help with their children's behaviour. Her advice has also been featured on CTV, CBC and in all kinds of print media. For more information about Annie, please go to her 'about' page.
Hi Annie

I've recently found out that my child has food allergies. He's five and has high food sensitivities. We have to eliminate dairy, gluten, eggs, and citrus by 95% for the next 3–6 months. My son is very sad to see his favourite foods go. How do I help him process this? We have talked about what his body likes and doesn't like, but it is still hard. Thank you. Amanda
Hi Amanda,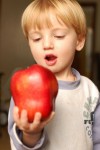 First, I sympathize. I really do. It's hard to give up foods that have become favourites. Ok, here's what I'd do:

Focus on the positive!
First, I would look for foods that he can consume. Take a night off and go healthy food shopping. The area of natural foods has really grown over the last few years, and there are some surprisingly yummy things that would fit his new dietary requirements. There are multiple great natural health food shops in Calgary (as I understand that's where you are), so I'd first try and find things he can eat. I'd go on your own because you'll be doing a lot of label reading, which will be frustrating for him.
Remember how you handle it will determine how he handles it.
But no matter which way you play it, he's going to have to give up his favourites. Remember, children base their perceptions about the world on your perceptions. If you accept the news with grace and try to make the best of it, he will as well. If you look at him with sad eyes, he will believe he is being denied and will act accordingly every time he sees the cheese.
You could help him by perhaps giving up something yourself. If that's the case, though, it's best to do it in a way that looks as though you have naturally run up against some food barriers yourself. You can say to him, "You know, my doctor said that whatever I have at night isn't good for me, so I'm going to have to give it up, too." Just removing one thing is really all that's necessary. It's just nice to have him feel like he's not attempting this all alone.
Offer encouragement.
I think the discussion of his body's "likes" and "dislikes" is an excellent idea of yours. You also suggest this isn't necessarily long-term, i.e., it involves the removal and then gradual introduction of foods. It might be fun to get a calendar and mark the dates when foods can be reintroduced on it. It might give him something to look forward to. Perhaps he can earn "way" points with the odd treat he can eat.
Other than that, when he's been a good boy, surprise him on occasion with a gelato. I think that you can get it without citrus flavours, and it's not made out of milk. Unfortunately, that's really all you can do. For more information to help with any other behaviours, please check the services page.
I hope that helps.
Annie
Would you like to know the secret to building resilient kids that bounce back from disappointment?
Do you know how to deal with your child's peer pressure?
Is there a secret to parenting?
Do you have a child that you'd like to learn to sleep by through the night?
Here's Annie's answer to one mom who complains of having a child that's out of her control.
Do you know how to help your child handle difficult transitions?