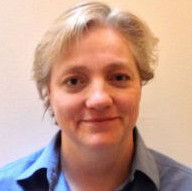 Annie the Nanny is a professional parenting educator. She writes a weekly advice column for parents who need help with their children's behaviour. Her advice has also been featured on CTV, CBC and in all kinds of print media. For more information about Annie, please go to her 'about' page.
Hi Annie,

I feel guilty but I hate crafts.  I'm just no good at them and they bore me!  I get it's cold and there's no much else to do so we meet with my girlfriends and their kids a lot for playdates but it's the same thing, more crafts!   If I see another craft I think I'm going to lose it. Any ideas for alternate activities?  Thanks, Angela,
Hi Angela,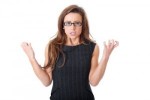 Great question and I never thought I'd be asked this as everywhere I go everyone's in to crafts.  I'm not in to crafts either and never have been, so I totally understand your frustration with being forced societally to 'do crafts' at every social gathering for kids.  To be fair, our Canadian craft obsession is more a product of the truly awful weather we're subjected to, than our innate crafty ability.   I doubt crafts are such a big thing in the Bahamas but please correct me if I'm wrong.  So what can you do if you're not craft orientated?
Just be you!
The most important thing with kids is to be fun.  To try and see life through their eyes and be silly.  Kids love silly.
I'd chase mine with the vacuum cleaner, pretend the broom was a charging horse and sit on the back of the sofa and collapse on to the cushy bit when they aimed their Nerf gun in my direction.  I'd play peek a boo with the towel at bath time and hide behind the shower curtain, leaping out when they least expected it.  I'd pretend to be a frog and ribbit and let them turn me in to any animal they liked with a flick of their toothbrush.
But I wasn't like that all the time.  I'd play in moments through the day, knowing that those moments were enough.  I didn't have to 'play' in the same way that many parents feel they do now.  I didn't purposely play blocks or lego with my children much.  I would sometimes grab one barbie at bedtime and tell the other barbie I thought her hair was totally like ugly and..well, just didn't suit her at all!  Then we'd mimic a playground squabble together on the side of the bed.  My daughter would laugh and I'd have fun too.  We'd interpret things that were happening in her life in ways she could relate to.
That's what's really important; to relate to your kids.  To find out what's happening with them and let them talk, laugh or cry their way through it.  You can do it spontaneous moments of fun or you can do it whilst you wash the car together.  It's not so much about trying to keep them occupied as it is about involving them in what you're doing and having some fun getting a tad bit wet along the way.  For more answers for your parenting questions, visit my services page.
I hope that answers your question,
Cheers
Annie