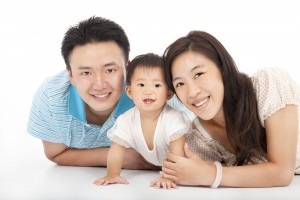 Being a parent is a journey unlike any other.  You'll have moments of euphoria where you feel wonderful because everything is working so well and other times when you'll feel your confidence erode over a bad report card, or your child's fourth temper tantrum of the day.  All those feelings while perfectly normal, can make you feel as if you are on a roller coaster of emotion.
By working with Annie the Nanny, you'll not only benefit from her knowledge, experience and help to guide you through any challenge but you will also come away with a huge increase in your own confidence.  Often, just by being able to troubleshoot you realize that your instinct was there all along pointing you in the right direction. You'll realize that you can do it!
Annie will take the time to support you and help you discover that inner confidence.  She will meet with you face to face via Skype (or telephone if preferred).  She can help you with any issue from your child's behaviour at school through to how to help your child move forward from a personal set back. Perhaps you want advice on how to handle a meltdown, or assistance with other behaviours such as lying, biting, or sibling fighting.  
Annie's Support Service differs from her Behaviour Intervention Service in that it is an empowering, supportive, confidential counselling style session that is designed to help you deal with instances of behaviour that are new. This might include if your child starts biting or engaging in another behaviour that you are unsure of how to handle.  Perhaps they keep waking up at night or are hard to settle.  
The Behaviour Intervention Service is a confidential, non judgemental and supportive process that is instead focused on finding the reason for multiple challenging behaviours that arise together and then stopping those behaviours.  These challenges might include refusing to go to bed or stay there, having multiple temper tantrums, picky eating, potty control issues or hitting and other aggressive behaviours, or a combination thereof. It also includes any of behaviours listed in this article on when to seek behaviour intervention.  
If you're unsure of whether the support services are right for your family or whether the behaviours that you are seeing would benefit from an intervention, it would be best to simply fill out the form and explain your issue and Annie will help you determine the option that would work best for your family.
►
How Do Annie's Support Packages Work?
Support Packages can be taken by Skype, phone or email.  They are designed to give you a helping hand and bring you peace of mind when you have questions. Those might be what to do about a certain behaviour or how to handle a situation with your child's peers or at school. Other than the first half hour (which Annie does with Skype to better understand you and your family dynamics), the time purchased can be divided in to 15 minute increments or taken all at once as desired.   Email replies to specific questions will have the time it takes for Annie to reply deducted from the balance.
Anything really.  This service is designed to empower you and fill you with confidence so you feel you can handle the parenting challenges that come your way.  Perhaps your child has started to display a behaviour you're not comfortable with.  Perhaps they've just blown off steam at their teacher and you're not quite sure what to do.  Perhaps they've hit a classmate or been bullied and you're unsure how to approach the teacher.  Annie is there as a support for you, to talk over the problem and come to some resolution.  It's a fun, non judgmental collaborative process.  Annie has been asked to come and stay/live with many of the families she helps. Unfortunately she can only be in one place at time but is always appreciative of the offers!
►
What Are Annie's Support Package Rates?
All former Behaviour Intervention Clients receive a 10% discount on Annie's hourly rates. All hourly packages are respected for 2 years from the purchase date.
1 Hour     =  $130.00 CAD / Hour

5 Hours   =  $100.00 CAD / Hour

10 Hours =  $90.00 CAD / Hour

20 Hours = $80.00 CAD/Hour
Once you've decided on the number of hours you'd like to purchase, Annie will send you an invoice directly through Paypal.  This will allow you to pay via your credit card or bank account.
►
Does Annie Offer Support Packages for Business?
Yes, she does.  Packages of hours are available to be purchased by any group wishing to offer comprehensive parenting support services for their members and can be combined with an introductory seminar, if required (rate applies).