Online Parenting Advice
Learn Once, Feel Confident Forever
Play the above video to see what my actual clients think of working with me. The above film was made by my sons (Astros Media) so thank you to them and everyone that appeared in the film.
Check out Annie's New Point of View Vlog
Online Parenting Advice
Personal, private and confidential consulting service that offers parents the keys to both solving children's challenging behaviour and preventing it. With two packages to choose from you can be guaranteed you'll find the support you need...
Learn More
Parenting Seminars
Designed for groups. In person and/or Skype workshops for parent, community and business groups teaching parents how to banish challenging behaviours with solutions to picky eating, temper tantrums, sleeping issues and so much more...
Learn More
As Seen On

Recent Posts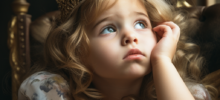 So you're probably wondering why, on earth, I would say telling kids they're special is one of the worst parenting mistakes. You love your kids, right? And you want to boost their confidence. Perhaps you think that by telling your kids they're special, it will really help them feel good about themselves. And so it […]